Image Courtesy of Polyp.
Start Here
Hello, welcome to the site. If you're a lawyer (Biglaw or otherwise) or high-income professional, I bet you've wondered what to do with the large amount of cash coming in each month. There is no shortage of opportunities to spend it on luxury goods, housing, travel, paying back debt or the latest gadget. Some common questions:
Should I pay off my student loans or invest?
Should I be maximizing my contributions to my 401K?
How much should I be saving each month?
How do I get out of the rat race?
I had all these questions when I started as a junior associate many years ago. If you have the same questions, you've come to the right place.
That's great and all. I hear The Biglaw Investor has tons of articles about retirement, savings and student loans, but I'm a busy lawyer, I don't have time to read all that. How can I Get Rich Now?
Great question. Let's begin.
The Standard Story
I'm going to work in Biglaw for 2-3 years to pay off my students loans and then I'll go in-house and really begin my life.
We all know how this story ends. In 2-3 years, the student loans are only half paid off and the junior associate has acquired a bunch of shiny new objects that have zero impact on long-term happiness. Money is still a source of anxiety.
At that point, the junior associate realizes that life is harder than she thought. Suddenly the options seem limited. What next? Jump to a different firm, work for another 2-3 years – but this time really pay off your debt – and then go in-house?
At the second firm, the associate picks up a few new debt obligations, like a condo in the City, finally starts saving for retirement and, assuming nothing goes wrong, is on track to have over a million dollars in the bank by the time she turns 60. Is a million enough? She has no idea.
It Doesn't Have To Be That Way
The work-and-save-for-30-years-advice is nonsense: You are swimming in an ocean of money. It's time to learn how to make the money work for you. By learning to cut waste from your life, you can reach financial independence in less than 15 years if you want it. Sound like a fantasy? Keep reading.
What will you do with your freedom? It's completely up to you. Keep working. Travel the world. Stop working. Become a managing partner. The point is that money won't be a concern. All it takes is doing the work of learning about personal finance. Whether you want to or not, managing your high income is a part-time job. Will you take charge?
But How Can You Save So Much?
Baby steps. You first start focusing on things that make you happy. You track what you spend. Then you start to cut out wasted services you don't need. Then you set up a few automatic savings plans. You refinance your student loans. Movement leads to movement. You start to enjoy saving more than spending. You begin taking advantage of the library. You bank your raises. Your big fat IRS refund check is deposited in your Backdoor Roth IRA. You're an expert now and before you know it you have a six-figure net worth. You find out that your money can work harder than you.
You may think that it's too hard to save so much money now, but once you start focusing on happiness itself you'll never look back. You'll begin to realize that you're working because of those luxury items and shiny new objects.
How Do I Build Wealth?
As it turns out, spending less than you earn is the way to get rich. The ONLY way to get rich. Let that sink in.
But Then What Do I Do With All The Money?
Simple. We invest it automatically in a three-fund portfolio with very little fees that is designed to capture the market returns. We follow Warren Buffet's advice. We buy the whole haystack rather than trying to find the needle.
The Exit Story
If I'm making four times the average salary, I should be able to retire four times as quickly. Can that be right?
Sounds right to me. Many other people have done it.
The decision to leave the rat race should be up to you. That's what financial freedom buys – freedom to make your own decisions.
Sound good? I'm glad you're here and let's get going.
Drop me your email address and I'll add to you my email list where I send exclusive content not published on the blog.
Or, follow along on Feedly: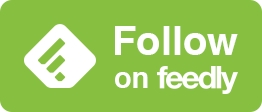 If you're ready to start reading, start by catching up on the Biglaw Investor Classics.