About
I am a private equity lawyer working in NYC Biglaw. I started my career with over $200,000 in student loan debt, zero understanding of how to manage a $160,000 salary and enough anxiety to immobilize a small horse. What I learned over the years is that: (1) managing your income is a part-time job itself; (2) your student loan debt is killing you; (3) taxes are a huge drag; and (4) I wish I had found a website like this in the beginning.
Home, sweet home.
The Mission
The Biglaw Investor has a three-fold mission:
Education. Help lawyers and other high-income professionals learn about personal finance and investing. I attempt to achieve this by providing information you never received during law school.
Community. Form a community to connect readers with similar readers, so we can learn together. This will also allow us to connect with the "Good Guys" in the financial services industry. Working in Biglaw or having a high salary can be an isolating experience.
Entrepreneurship and Creativity. I am motivated to express my entrepreneurial spirit. That is to say, to make money for me, my family, and allow me to create as many jobs as possible, but not without exposing my conflicts of interest.
The Time To Start is Now
Dripping water hollows out a stone. – Ovid
Drop me your email address and I'll add to you my email list where I send exclusive content not published on the blog.

Or, follow along on Feedly: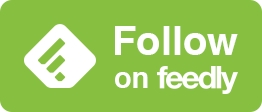 Ready to get started?